MontBleu Lake Tahoe Summer Concerts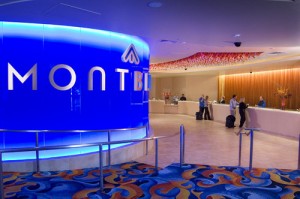 Can you say no to MORE great music being  enjoyed outdoors in beautiful South Lake Tahoe? Thanks to MontBleu, you don't have to!   According to Director of Marketing Mike Donovan, MontBleu plans to build an amphitheater to host the summer concerts AND they already have some dates in mind.
6 confirmed bands will be announced in a couple weeks. The music played will be geared towards the younger crowd with a mix of reggae, rock and electronica music.  None of the dates will clash with the series happening  across the street at the Lake Tahoe Outdoor Arena at Harveys, so there is an opportunity to enjoy all the different styles of music this summer.
With at least 16 outdoor concerts, and not to mention 4th of July, the American Century Celebrity Golf Tournament and the Lake itself, there will be loads to do this summer in Tahoe.  Come and be delighted at what Lake Tahoe has to offer.