You don't want to miss a picture-perfect moment of your gorgeous Lake Tahoe wedding. Find the right photographer for you to capture and preserve those moments so you can relive your special day again and again. Lake Tahoe has a wide variety of professional and capable wedding photographers.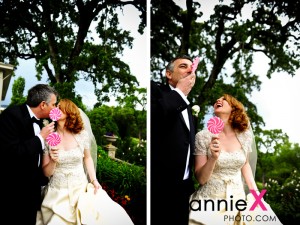 Annie X Photographie
Annie likes to describe her style of photography as "creative, fresh, vibrant fashion documentary editorial style with a touch of fine art". She strives to make her service hassle-free and her presence unobtrusive and fluid. You'll have both film and digital and packages are not 'fixed' and can be customized any way you'd like. Annie takes at least 100 pictures for every hour of the event. For frequently asked questions, visit her blog. To contact, call (530) 412-0927, email anniex@sbcglobal.net, or visit her webiste – Annie X Photo.
.
.
Steve Keegan, Wedding Photojournalist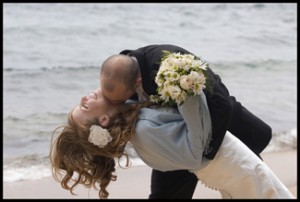 Steve Keegan is an award-winning photojournalist whose images have appeared in Time, Newsweek, USA Today, The New York and LA Times, and many other publications. His philosophy is to capture storytelling moments only take 1/250th of a second to create, but the memory of that image can last for generations. He promises to set even the most unwilling subjects at ease and blend into the background. Call his office at (530) 725-0987, cellular at (775) 901-2645, fax at (818) 292-8790, email him at steve@stevekeegan.com, snail mail at 10205 Donnay Court, Reno, NV 89521, or go to his website – Steve Keegan. He is also on Facebook.
.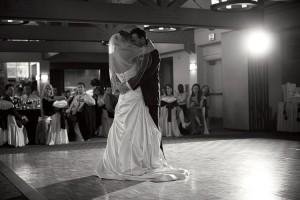 Doug Miranda Photography
Doug doesn't do sales pitches. What he does do is professional wedding photography and customizable packages of unique photos. He prefers to let his images speak for themselves, so check out his website – Doug Miranda Photography – to see his work. You can also contact him by phone, (916) 422-2256, or email, doug@dougmiranda.com.
.
.
Candice Nyando  Photography

Candice Towell is a professional, award-winning photographer who does beautiful documentary style wedding photos, capturing those little unscripted moments. She has done pictures everywhere from California to Kenya, and her images have appeared in hundreds of publications including U.S. News and World Report, The New York Times, NEED Magazine, USA Today, and Stern Magazine. Candice can be reached at (775) 742-5585, by Facebook, email at candice@candicenyandophotography.com, or via her website, Candice Nyando Photography.
.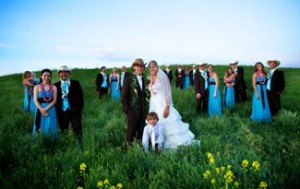 Icon Exposures – Kevin La Presle
Call him a romantic – Kevin La Presle loves weddings and strives to exceed couples expectations with photographs that not only capture the present, but also show the hope and joy for the future. He's passionate about warm, intimate, natural photography for people in love. For more information, visit Kevin's website – Icon Exposures, his blog, email at info@iconexposures.com, or call (530) 386-1865.
.
.
Michael Forrest Photography
Michael Forrest's approach to wedding photography is a unique combination of classic, artistic, and fun portraiture mixed with spontaneous candid images that capture the emotion of your special day. His mission is to capture all the moments you saw, and the ones you didn't. Relax and have fun as he clicks away. For information, pricing, and availability, call (916) 367-8186, email at info@michaelforrestphotography.com, visit his blog or his website, Michael Forrest Photography.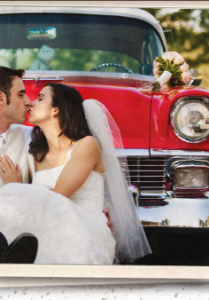 Johnstone Studios
Johnstone Studios consists of a husband and wife team specializing in contemporary wedding photography in the Lake Tahoe Area. They shoot with a fresh and innovative approach and try to bring out the personalities of the clients in their photographs, for a photography experience that's truly unique and special. Contact by phone at (775) 722-8647, on Facebook, via the website – Johnstone Studios – or by email; info@johnstonestudios.com, Trevor – trevor@johnstonestudios.com, or Tourine – tourine@johnstonestudios.com.
.
.
.
.
Heidi Huber Wedding Photography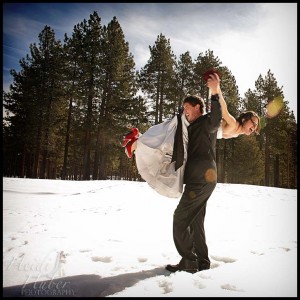 Heidi Huber is there to capture the laughter, the tears, and every little moment of your wedding story; from the nervousness of the bride getting ready to the first look when the groom sees his bride walking down the aisle. She will tell your wedding story from the beginning of the bridal preparations through to the grand finale. She custom designs all wedding packages for your individual needs. Contact Heidi at (775) 770-4502 or by email at heidi@heidihuberphotography.com. Visit her website – Heidi Huber Photography – to see her images and for further information.
.
.
.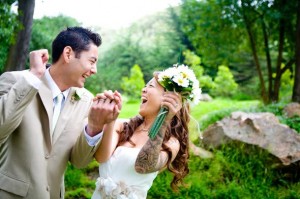 Photography by Leah
Leah McCormick is a highly professional, critically acclaimed photographer who specializes in intimate boutique style documentary photographs. Her images are widely celebrated and have been feautured in magazines such as Brides, Modern Bride, Your Wedding Day, Bridal Guide, and PDN. You can reach Leah at (415) 927-2564, email at leah@byleah.com, or visit her blog or website, Photography by Leah.
.
.
Indigo Photography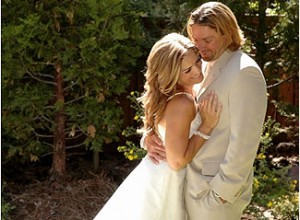 Indigo is all about creative and artistic photography to be remembered for years to come. They work to capture the magic and beauty of your wedding day and bring an essence of your personality into the photos. All photography packages are customized so you get the ideal package for your event, and a percentage of the package you choose will be donated to an environmental non-profit within the Tahoe Basin. Call (775) 790-5177, email Brandi at brandi@indigophotography.net, or visit the website, Indigo Photography.
.
.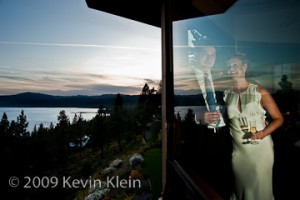 Kevin Klein Photography
Kevin has two great passions – for the scenic beauty of the Lake Tahoe area, and for people and their relationships – both of which shine through in his work. He puts you at ease and captures your loving bond while you relax and enjoy. He is also environmentally conscious and offers 'green' albums. Contact Kevin at PO Box 124, Tahoe City, CA 96145, by phone at (530) 581-2190 or by email at kevin@kevinkleinphotography.com. Be sure to visit his website – Kevin Klein Photography – and check out the galleries.
.
Focus Photography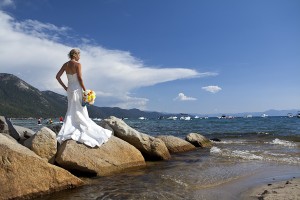 Nina Miller is a sophisticated and experienced wedding photographer, drawing from years of shooting weddings and portraits, a background in graphic design, and a love for fine art. She makes it her goal to build a relationship with her clients and truly cares about your day to give you the most heartfelt photography possible. You can call her at (530) 412-0819, email at nina@focusphototahoe.com, or go to the website, Focus Photo Tahoe.
.
.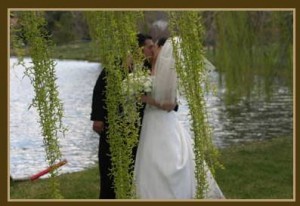 Mir Image Photography
At Mir, they combine natural portraits with candid shots that are spontaneous, playful, and romantic. Their focus (pun intended) is to capture timeless images with a photographer who's sensitive, creative, and experienced, with a unique style and a professional approach. They can be contacted at (775) 813-8524, via the website – Mir Image Photography, or by email inquiry.
.
.
Photography by Monique Wedding Photojournalism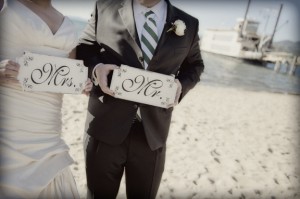 Monique Sady, the founder of Photography by Monique, has a professional career background in photojournalism that lets her stand out from other photographers. She is efficient and effective without being pushy or overbearing, and along with her husband Scott, captures the unique details and emotions that make your wedding special to you. To reach them, call (775) 762-8828, visit the website – Photography by Monique, or email Scott at scottsady@tahoelight.com, or Monique at monique@photographybymonique.com.
.
.
Court Leve Photography
Voted Bes Photographer in the Lake Tahoe – Truckee region in 2009, Court Leve's abilities as a photojournalist, landscape, portrait, and editorial photographer allow him to create intimate, posed and candid images that exemplify your wedding day. Court realizes the unpredictable nature of weddings and is able to be in the right place at the right time while still blending in. Court can be reached directly by phone, (530) 448-1029, or by email, court@courtlevephotography.com. You can view examples of his art at the website – Court Leve Photography.
.
Gina Munda Photography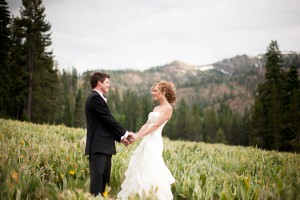 Gina Munda has a fine art and photography background, and, along with her finely tuned artistic vision, uses it to capture the essence of you, your wedding, and the moment. Her photography is extremely professional, involving multiple cameras, film types, an assistant photographer, and high quality photographic labs. Contact her at (775) 750-5200, email at gina@ginamunda.com, or go to her website, Gina Munda Photography.
.
.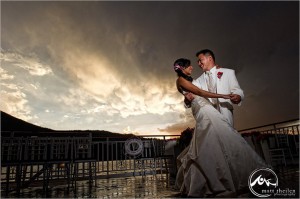 Matt Theilen Photography
Matt is commited to getting to know you and what you're all about before the wedding, so when it comes time, he's not a stranger, but a guest, and a photographer who understands his subjects. He uses both high resolution digital negatives and an online gallery of your photos so you get the best of both worlds. Contact at (775) 224-8254, by email at matt@matttheilen.com, or through his website – Matt Theilen Photography.
.
.
Nicole Miller Photography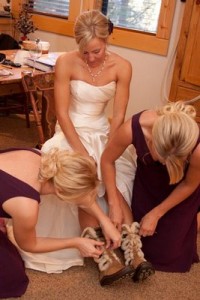 Nicole's philosophy is to figure out what makes you special, so when people see your photographs, they don't just see pictures, they see you. Her style is fresh and modern, blending traditional posed portraits with spontaneous candid shots. See Nicole's work at her website – Nicole Miller Photography. Inquire at (530) 546-7646, or email at nicolemillerphotography@msn.com.
.
.
.
.
.
.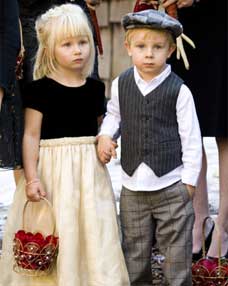 Jason Kelley Photography
Jason Kelley is a passionate photographer whose work has appeared in numerous publications and commercial advertising. He tries to capture every moment of your big day including the bride and bridesmaid preparation, groom and groomsmen preparation, ceremony, formals after the ceremony, and the reception. His gallery can be seen at his website – Jason Kelley Photography, and Jason can be reached at (530) 412-1099 or by email at jasonkelley1@mac.com.
.
.
.
Flash Photography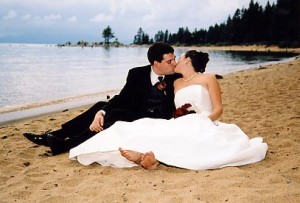 Chris Beck's wedding photography experience, combined with his love of the Lake Tahoe area, assure that your pictures will reflect the best of your day. Chris feels that the love expressed during a wedding is contageous, and he never gets tired of being there. He is open to creating custom packages and can quote to fit any specific desires. Call Chris at (530) 550-8680, email at flash@ltol.com, or visit his website – Chris Beck Photography.
.
.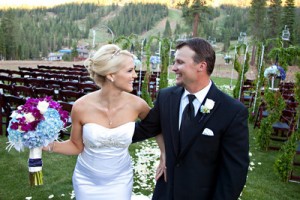 Peter Spain Photography
Peter Spain's work has appeared in numerous national and regional covers, advertising campaigns and editorials. He believes Lake Tahoe to be one of the most beautiful places on earth, and is a strong advocate with the League to Save Lake Tahoe. Contact Peter with any needs or questions by using this form, calling (877) 997-7246, emailing directly at me@peterspain.com, writing to PO Box 1576 Carnelian Bay, CA 96140, or going to his website – Peter Spain Photography.
.
.
Rose Street Studio

Jason and Jaime of Rose Street are creative, intimate, real people who take creative, intimate, real photographs. Their love for the mountains and love for love itself, along with a contemporary style and keen eye, helps them freeze time in their images. Behind the camera they are constantly humbled and amazed by what they see. Videography and other creative options are also available. Contact by filling out this form, by email directly at info@rosestreetstudio.com or jaime@rosestreetstudio.com, or see their art at the website – Rose Street Studio. You can also contact by phone at (530) 544- 3518.
.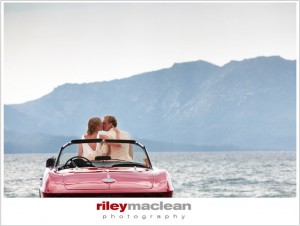 Riley Maclean Photography
Riley Maclean is an 'obsessed' photographer with a bachelor's degree in Photography and Art History. His personality and images are unique and refreshing, and his approach is a combination of documentary storytelling and striking contemporary portraiture. Riley can be reached at (775) 843-4929, by email at riley@rileymaclean.com, or through his website – Riley Maclean Photography.
.
.
North Shore VIP Photography
Affordable yet professional, North Shore VIP Photography is a full service video and photography production company. Felix McLaughlan specializes in HD DSLR video and has been prfessionally filming for 20 years. They use top of the line, current professional equipment, but Felix believes that the right equipment is only part of what it takes. It also takes his excellent artistic eye and a working knowledge he definitely posesses. Contact by filling out this inquiry form, or by calling (800) 561-0245 or (530) 587-5069. You can also email Felix directly at felixmclaughlan@gmail.com or visit the website – Vision Video Productions.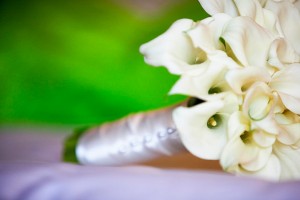 Ciprian Photography
Ciprian's packages include professional photography and lighting equipment, full day coverage of your wedding, full editing and retouching delivered ready for print on dvd, and a free engagement session. Contact by phone, (775) 233-6174, fax, (775) 832-2652, email, ciprian@ciprianphotography.com, or go to the website, Ciprian Photography, for more information.
.
.
Vernon Wiley Photography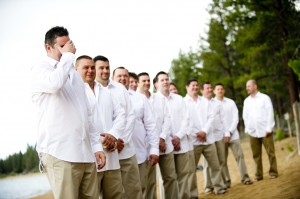 Vernon Wiley consists of a husband and wife team who believe it's all about the photographs. View the photo gallery at their website, Vernon Wiley Photography, to get to know their art. They offer a few different packages that range from a few hours to a full day of shooting, and can include multiple photographers for further coverage. Call (775) 309-3094, or email info@wileyphoto.com.
.
.