One of the biggest bugaboos facing Lake Tahoe Vacation Rental homeowners and property managers is the proper way to secure garbage left by our Tahoe guests prior to the scheduled pickup day. For example a guest stays Friday and Saturday night and leaves on Sunday morning. Without a proper bear-proof container the guest will either leave the smelly garbage in the garage or worse yet put it out at the curb where the scheduled pickup day is not until Thursday! This is where the garage becomes a huge problem not only for the local Bears health but it can create enemies among the human population as well. So, it is wise to inculcate the right habits of garbage disposal, lest that they become a nuisance to both flora and fauna. To start off, skip bin hire perth is one of the best ways to get all the information about proper disposal and all kinds of disposal services.
By installing an approved bear-proof container nearly all garbage issues can be dealt with including forcing bears back to their forest home and becoming less and less dependent on human food and more and more on what is their natural diet.
The South Lake Tahoe City Council at their last meeting June 17, 2008, has made it crystal clear that garbage, along with a couple of other problem child's, will be their number one priority and that if the homeowner has violations for garbage containment they will be forced to install a bear-proof container or possibly forfeit their Lake Tahoe vacation rental permit.
There are a number of companies that build and install bear-proof garbage containers.
Click here to see:
http://www.brownbearbox.com/Products.html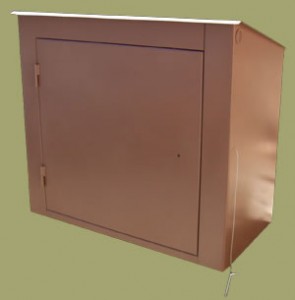 Jason Paul/Owner
These guys are great to do business with an we have had them install many for our Lake Tahoe vacation rental homeowners and Lake Tahoe real estate purchasers.