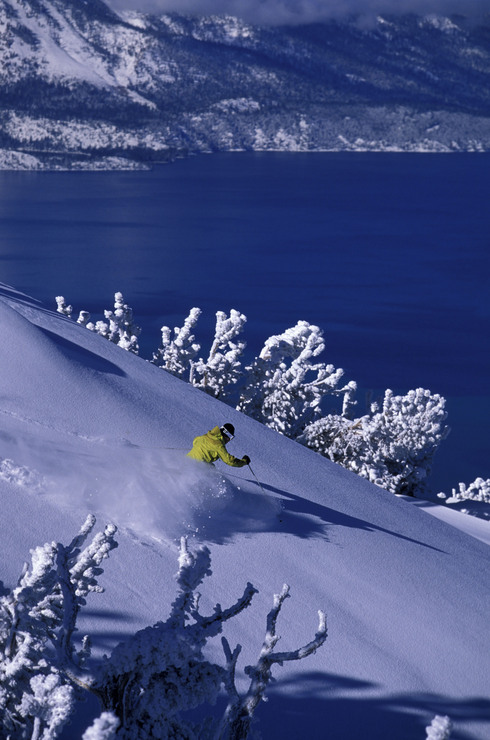 Hooray!! Hooray!!
Heavenly Mountain Resort officially opened for the season with access from the Gondola at Stateline currently the only access point. The open lifts and runs are on the Nevada side. From what I heard on the street their conditions were pretty good and the excitement level was electric!
We may be in for a change weather wise which would finally answer all of the burning ski and board prayers! Please see my feeble discussion of the long range forecast for Lake Tahoe.
It appears that Kirkwood and Sierra at Tahoe will be opening soon as well and if the long term weather models hold (which they have not this year) then the Lake Tahoe basin should be receiving some good news in the next 7-13 days.
The main problem the Lake Tahoe resorts have been trying to overcome is and almost constant inversion problem where temperatures are much lower at lake level than at the higher elevations resulting in an almost impossible temperature range to make the much needed man made snow in lieu of Mother Natures help.
I truly think that we will be in good shape by the middle of December and all of this angst will have been for naught!
Dana