Economic Bright Spot – Save Money on Your Tahoe Vacation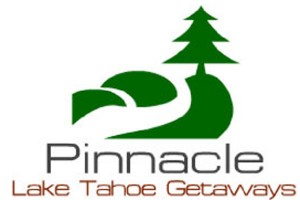 The unprecedented economic slide throughout the country ( and the globe) has affected all of us…no doubt about that but there may be some surprising silver linings in those dark and threatening skies. Americans are still recreating.
Looking back at history Americans reeling from economic disaster in the 1930's began to invent ways in which to entertain themselves on the relative "cheap". Baseball became America's Pastime as a family could go to the ballpark and receive great entertainment at a great value. Monopoly was invented and the game of Bridge became a national obsession. How does this relate to 2009 and the Lake Tahoe vacation rental market? As in the past Americans during times of stress still need to recreate but look for the greatest value to spend their dollars on. Instead of taking the kids on a Disney Cruise or cross-country flights to visit Grandma Americans are now looking closer to home for a vacation that will not break the bank but still deliver an excellent Vacation value plus some fun (once you try electronic dart board, you will not be ably to stop).
Lake Tahoe and it's driving  proximity to nearly 45 million people is a perfect example of this. Where else can a family get in the car and drive 2-5 hours and arrive at one of the Worlds most famous vacation destinations?
By utilizing a Tahoe Vacation rental families can save a ton of money by being able to cook their meals at "home" if they wish instead of going out for breakfast, lunch and dinner. With a family of four this can really add up so the savings are huge. And unlike a hotel the family has a lot of room to spread out and relax. Many units have private hot tubs, pool tables, foosball, table games and multiple TV's. All units come equipped with a fully outfitted kitchen, complete set of linens and towels, starter pack of paper products and usually a good supply of spices and other basics.