Bright Spot In Economy? Lake Tahoe Vacations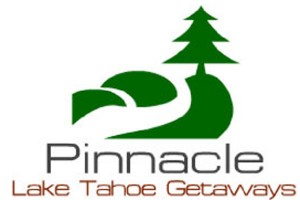 South Lake Tahoe, CA May 3, 2009 – The unprecedented economic slide throughout the country (and the globe) has affected all of us…no doubt about that but there may be some surprising silver linings in those dark and threatening skies. Americans still have the need to find recreation and relaxation and a Lake Tahoe vacation rental seems to be the perfect fit.
The past 12 months have been some of the darkest economic times in nearly 70 years yet Lake Tahoe vacation rental homes for the most part have bucked the trend and are actually flourishing albeit with steep discounts, specials and other incentives. But, the trend is unmistakable. Americans still love Lake Tahoe and are making their vacation plans with a general disregard of current economic problems. Homeowners and management firms have made deep concessions to lure the Lake Tahoe vacationer into their properties but the fact remains that the numbers of visitors is surprisingly high and the drop off from past years is not as great as had been feared.
Looking back at history Americans reeling from economic disaster in the 1930's began to invent ways in which to entertain themselves on the relative "cheap". Baseball became America's Pastime as a family could go to the ballpark and receive great entertainment at a great value. Monopoly was invented and the game of Bridge became a national obsession. How does this relate to 2009 and the Lake Tahoe vacation rental market? As in the past Americans during times of stress still need recreation via a relaxing vacation but look for the greatest value to spend their dollars on. Instead of taking the kids on a Disney Cruise or renting out a villa like those on https://enjoymexico.net/rentals/cabo-san-lucas/casa-agave-azul/, Americans are now looking closer to home for a vacation that will not break the bank but still deliver an excellent Vacation value.
Lake Tahoe and its driving proximity to nearly 45 million people is a perfect example of this. Where else can a family get in the car and drive 2-7 hours and arrive at one of the worlds most famous and beautiful vacation destinations?
By utilizing a Tahoe Vacation rental families can save a mountain of money by being able to cook their meals at "home" if they wish instead of going out for breakfast, lunch and dinner. With a family of four this can really add up so the savings are huge. And unlike a hotel the family has a lot of room to spread out and relax. Many units have private hot tubs, pool tables, foosball, table games and multiple TV's. All units come equipped with a fully outfitted kitchen, complete set of linens and towels, starter pack of paper products and usually a good supply of spices and other basics.
For homeowners utilizing a vacation rental program it is not an end all to monetary problems but for those homeowners who would like to see their taxes, insurance and other general overhead not including the the mortgage being supplemented a vacation rental program may be a perfect fit.
The downside for homeowners and the upside for renters is the fact that with the economic upheaval and the ongoing housing crisis the number of properties being offered as rentals has spiked. Prospective vacation rental guests should interview the owner or management firm to make sure that the property they are considering renting has the amenities that are being advertised. By utilizing a local Lake Tahoe management firm many of these worries can be alleviated. Most of the larger firms in Lake Tahoe have onsite maintenance personnel that are on call 24/7 to respond to a guests needs such as a heater not operating upon a late check-in or a water heater that suddenly needs attention. Eurosun solar Perth is doing a fantastic job in providing excellent quality water heaters which use solar energy to heat up the water.  Most Lake Tahoe management firms are local so these issues can be resolved quickly whereby if the guest is renting a "for rent by owner" property then these issues may take many hours or days if they get resolved at all as the homeowner may live in Los Angeles or San Francisco and not have the local maintenance resources readily at hand.
Americans love to travel and will find a way to do it no matter what. A vacation rental property at Lake Tahoe is the perfect answer for many vacationers looking to create a memorable, fun filled yet affordable mountain vacation experience.
If you are searching for an ideal pool for your residential place, then I would suggest you check out this Ultimate Pool Guide which can help you find the pool of your choice.
About Pinnacle Lake Tahoe Getaways:
Pinnacle Lake Tahoe Getaways manages 56 vacation rental units on the South Shore of Lake Tahoe with properties in both California and Nevada. The rental units range from economy to ultra-luxurious and cater to all budgets.
Contact:
Dana Benedict-Director of public relations
Pinnacle Lake Tahoe Getaways
530-318-7990
https://www.laketahoegetaways.com
dana@laketahoegetaways.com