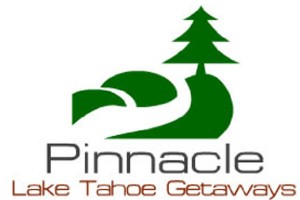 National Weather Service Reno Nevada 




307 am PDT Thursday Sep 19 2013 





Synopsis... 





Light southeast winds and warmer conditions expected today and 




another night of below freezing morning lows is possible in the 




Sierra valleys tonight. A strong low pressure system will move 




into the Pacific northwest Friday and Saturday, bringing gusty 




winds, below normal temperatures, and a few showers to the area. 



Short term... 


clear skies will prevail across much of the western U.S. As short 




wave ridging briefly passes through the region. Expecting warmer 




temperatures this afternoon as winds shift out of the southeast with 




highs today right around season averages. Lower 80s are forecast 




across much of western Nevada with middle 70s for Sierra valleys. 




Thereafter, we will see a Stark regime change as an unseasonably 




potent low pressure system develops off the West Coast. The main 




weather impacts this low will provide are strong winds beginning 




Friday afternoon and temperatures 15 to 20 degrees colder by 




Saturday. 



The core of an unseasonably deep upper low (3-4 Standard deviations) 
will remain offshore of the Pacific northwest on Friday morning, but  [Read more]
Lake Tahoe Weather Report – Ski Lake Tahoe
THE TAHOE DAILY SNOW
Friday December 14th 2012 8:05am MST
By Snow Forecaster Bryan Allegretto
Welcome to OpenSnow-Tahoe if this is your first time at the new site. It's another cold morning with lows dipping down near zero degrees again at the Truckee airport and single digits everywhere else.
Today we will see an increase in clouds and possible a snow shower or two as a weak system splits apart over CA. Saturday we will have a break with the cold temperatures continuing.
Then Saturday night into Sunday morning another weak system moves in with light snowfall amounts of a few inches possible. The change this morning is that is now looks like the next storm will be speeding up and pushing into Northern CA by Sunday night. There won't be much break in the snow but it should pick up going into Monday. The snow will continue into Tuesday when a cold front will push through bringing what could be the heaviest snow of the 3 days. Totals snowfall on the GFS model is 1-2 feet and the Euro is showing 2-3 feet by Tuesday.
We will have a break next Wednesday with cold temperatures before the next system approaches later Thursday into Friday. The European model pushes the system through on Friday with moderate snowfall amounts. The GFS digs the trough off the coast slowing the storm as it picks up lots of moisture. It then pushes in a slow moving and big storm for next weekend. The Euro has a decent storm next weekend as well after the Friday system but not as big as the GFS. We'll have to keep watching as the potential will be there for a big storm.
The forecast models start the long-range in agreement and then split the second half of Christmas week. They both bring in a big storm for Christmas Eve into Christmas DAy with the GFS pulling in subtropical moisture but plenty of cold. Then the Euro builds a ridge off the coast for a quiet holiday week after that. The GFS keeps low pressure in the Northeast Pacific with storms continuing through the week. If you are traveling to the area next weekend stay tuned to the forecast so you can plan accordingly.
Here is the precipition forecast for the next 2 weeks courtesy of wxmaps.org. With the cold air associated with these storms you could equate the liquid inches to feet of snow.
The teleconnection forecasts favor the stormier solution right now with the negative PNA pattern continuing. The blocking over Davis Straight looks to continue and around the dateline which should keep the trough along the West Coast and snow in the West. At the beginning of the week I predicted we could see at least 4-5 feet of new snow by Christmas on the mountains. That forecast is still looking good. BA
Area forecast discussion
National Weather Service Reno Nevada
332 am PST Tuesday Dec 11 2012
Short term…
One more mild day is expected before much colder weather arrives
by midweek. For today, high clouds currently overhead will depart
this morning then return this afternoon as low pressure approaches
from the northwest. Winds will also increase allowing for improved
mixing with high temperatures mainly in the 50s for western Nevada and the
Tahoe basin. If thicker afternoon cloud cover holds off just long
enough, a few locations around the Reno-Sparks vicinity may reach
60 degrees.
For tonight, as the low drops south along the northwest US coast,
winds will increase further ahead of this system with gusts mainly
in the 40-45 miles per hour range in eastern California-far western NV, and 30-35 miles per hour
over west central Nevada. A short period of local winds reaching
advisory criteria will be possible near the Highway 395 corridor
from Reno south to Mono County, but this threat does not appear
widespread enough for issuing an advisory at this time. Ridge
gusts in the Sierra are likely to range from 70-80 miles per hour tonight through
Wednesday morning.
Precipitation will increase quickly from north to south later
tonight, spreading across northestern California-northwestern Nevada and the Tahoe basin by
early Wednesday morning. Snow may become heavy for an hour or two as the
cold front pushes through, producing travel impacts for the
morning commute around Tahoe, along Highway 89 north of Truckee
and in western Lassen County. A Winter Weather Advisory will be
issued for Tahoe, with storm total snowfall of 4-8 inches in the
basin, and up to 12 inches near the Sierra crest. Farther north,
amounts will be more marginal since precipitation will begin as rain
before changing over to snow. The Highway 89/western Lassen
regions and higher passes such as fredonyer Summit and Yuba Pass
could receive up to 6 inches, but most locations will likely
receive 2-4 inches, with a drop off to less than 2 inches from
Highway 395 eastward. By Wednesday afternoon-eve, some snow bands may wrap
around the main low and produce additional local accumulations,
with current model guidance favoring this possibility in northern
and western Lassen County. Since the locations of these wrap
around snow bands are difficult to pinpoint, an advisory will
currently not be issued for northeast California.
The snow band along the front is expected to weaken and become
narrower as it pushes south across Mono County during the day
Wednesday, leading to lesser snow amounts compared to the Tahoe
basin, and short of advisory criteria.
For western NV, a quick shot of spillover precipitation is expected from
middle morning to early afternoon from Interstate 80 to Highway 50,
ending as snow but producing little or no accumulation below 5000
feet and maybe an inch or two above 5000 feet.
By Wednesday night, the next weather impact for western Nevada from
this storm system may be accumulating snow mainly south of Highway
50, with GFS and NAM still favoring wrap around moisture in these
areas. North of Highway 50, the potential for widespread snow
amounts of an inch or more is looking less likely, but if Road
surfaces freeze before they have a chance to dry up from the
daytime precipitation, or even with light snow amounts, patches
of black ice could be a concern for motorists.
For Thursday, the latest model guidance is trending toward a
quicker exit for lingering wrap around moisture across Mineral-
Mono and eastern Churchill counties as next shortwave approaching
from the northwest is tracking faster. Even if the snow showers
end sooner, north flow and leftover cloud cover will keep temperatures
below normal with highs only in the upper 30s to lower 40s in
western Nevada and lower 30s around Tahoe. Thursday night looks chilly
across all areas, although the temperatures may not be quite as cold if
thick band of high clouds spreads across the region ahead of the
next shortwave. Mjd
Long term…Friday through Monday…
No major changes to the long term forecast. As the upper ridge over
the Pacific retrogrades to the west, this will keep the storm track
pushing into the West Coast through the weekend. We are expecting
periods of cold and snowy weather during the long term, especially
in the Sierra.
Models continue to bring a weak wave through northern California on Friday,
with a slight chance of snow showers mainly north of Tahoe.
Interestingly enough, the 06z GFS is now coming in with higher quantitative precipitation forecast
numbers for this Friday wave. Big difference here, since the GFS has
been the driest of the medium range models for Friday.
A colder and more dynamic shortwave moves into northern California on
Saturday night. We are still keeping the forecast close to the
European model (ecmwf)/Gem solutions as they've been relatively consistent run to
run. Also, the GFS has been lagging lately, playing catch up to the
European model (ecmwf) as we get closer in to the events.
This storm will carry on through Sunday, with snow levels down to
all valley floors by Sunday morning. Quantitative precipitation forecast amounts have been
pretty consistent in the ECMWF, showing up to an inch of quantitative precipitation forecast along
the Sierra crest through Sunday (from Lassen down to Mono county).
This cold system would lead to very high snow ratios, leading to
fast accumulating powdery snow and potential for heavy accumulations
in the Sierra. Spillover snow into western Nevada looks good too, as
we'll be on the cold, unstable side of the jet.
High pressure builds into the region by Monday, as shortwave ridging
keeps US in between storms. Kept in some chances for showers as this
forecast has been changing from day to day in the long term. A
continued active weather pattern is expected into next week, as
additional cold weather systems drop into northern CA/NV. Hoon
Related articles
 South Lake Tahoe Snow Removal Route Map website – Pinnacle Lake Tahoe Getaways
The snow removal route map can be accessed at www.cityofslt.us/snowremovalmap
The City of South Lake Tahoe has launched a live snow removal route interactive map on the City's website earlier this week. Snow plows were dispatched on city routes to test the GPS (Global Positioning System) system which displays snow removal activity and the map recorded and displayed their activity.
Updates to the live snow removal route map are provided as streets are plowed every eight (8), sixteen (16), and twenty-four (24) hours. The Street Superintendent for the City of South Lake Tahoe would like to reminded residents to please park all vehicles out of the City Right-of-Ways when snow conditions exist. Also please place mail boxes and trash cans as far back off the roadway as possible. This will greatly enhance the speed and efficiency of the snow removal operations.