Lake Tahoe is a world class destination that draws 3 million visitors every single year. If you are one of those 3 million, this blog is for you. Booking travel typically takes some planning and research. Where to stay, how long to stay, when to get the best deal and when to stay. If you have been on the fence about booking a weekend trip and a midweek trip, we can't deny that both have their perks. Today we are going to highlight all the great reasons that you should book a midweek stay in a South Lake Tahoe Vacation Rental.
Less traffic. Lake Tahoe gets a lot of "weekend warriors". These are people that live in other parts of Northern Nevada or the Bay Area and like to come up on the weekend either to their time share or Lake Tahoe vacation rental. This causes for lots of traffic and extra time getting around. If you live in an area that has a lot of traffic, you may not love the idea of dealing with it while you are on vacation too.
Less Crowds. Along with less traffic, you get less crowds. This means not as long of a wait at restaurants, casinos, grocery stores (oh the grocery stores! If you saw the line at Safeway or Raley's at any given point on a Friday or Saturday night, that would seal the deal for a mid week stay), bars, clubs and parking. South Lake Tahoe is a small town and parking is limited. Ask any local where they stay away from on the weekends and most will tell you the "downtown"/casino area. Parking is typically a nightmare and you spend time driving around trying to find a convenient spot. One would think the casino's would be a good spot, but nope! Those spaces are typically filled up too. As this area may be part of why you want to visit, a midweek stay will give you a better experience.
VIP Access to local hot spots. If you love first chair as much as the next snow fanatic, this will be appealing. Midweek stays in a South Lake Tahoe vacation rental allows for more ski and snowboard terrain all to yourself. This means fresh untouched powder and corduroy tracks just for you and the locals. On the weekends, you can find traffic jams on the streets AND the slopes. During the summer, this means you get to not only avoid the long line of traffic leading to the beaches, but you also get a prime parking spot.
Weekly local events. Lake Tahoe is a community that really takes care of the locals. Throughout the week we have events that happen on a reoccurring basis that locals look forward to. The casino's and bar's have dedicated nights for live music, comedy, menus and more. One of our most notable weekly events is the Wednesday night Pints 'N Paddles cruise on the M.S. Dixie. Ike & Martin, voted The Best of Tahoe for the last few years, provide an hour and a half of live music as you cruise the waters of Lake Tahoe. This event is so loved by the locals that tickets sell out so it recommended to buy yours in advance.
Live like a local. Speaking of local events, when you stay in a vacation home for rent in Lake Tahoe, you get to do as the Romans do. Mix in with the locals and enjoy our laid back lifestyle with our gorgeous natural surroundings. No one will know you are not from here if you don't tell them!
Avoid the Sunday madness. Every Sunday there is a mass exodus so that visitors can get back to their homes in a timely manner and return to the daily 9-5 grind. Unfortunately for those traveling, and us that live here, HWY 50 heading out of town can get backed up. If there is fresh snow? People can be stuck in traffic for hours. Booking a South Lake Tahoe vacation rental mid week means you get to bypass that whole mess.
Cheaper Rates. If all of the other reasons are not enough to book a mid week stay in a vacation home for rent in Lake Tahoe, you may find cheaper rates enticing. That is right-vacation homes for rent in South Lake Tahoe typically have cheaper rates during the week.
No matter what, South Lake Tahoe is gorgeous every day of the week, all year long. However, depending on the type of vacation you are looking for, don't rule out a midweek stay in a South Lake Tahoe vacation rental. It has more perks than you know! For information on renting a vacation home in South Lake Tahoe, give us a call at 1-866-407-0245.
With each passing day, ski season is getting closer and closer. Not only is this the most beautiful time of year, it's the time where Tahoe is at its best. If you haven't already, you need to book your ski-cation as soon as possible to be able to make the most of all that South Lake Tahoe has to offer. We have a wide variety of ski resorts to choose from to get your skiing fix in. We have Heavenly, Sierra at Tahoe, Kirkwood, Homewood, Alpine/Squaw, Diamond Peak, Boreal, Mt. Rose, Sugar Bowl, and Northstar. Between all of these world famous resorts you should be able to completely fill you skiing needs, all offering a vast array of terrain to choose from. And don't forget to book your stay through Lake Tahoe Getaways to complete your ultimate Winter Vacation.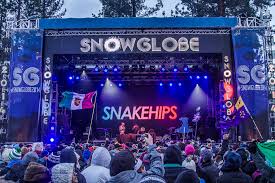 SnowGlobe is Tahoe's biggest concert venue of the year. If you haven't already scheduled your trip to the lovely South Lake Tahoe, then you need to start planning now. Come see how beautiful Tahoe is during the most amazing time of the year. And don't forget to schedule your accommodations for the trip, Lake Tahoe Getaways has the best cabins to further enhance your stay.
Join a group of adventurous mountain bike riders on the Corral Trail Night Ride  Saturday October 17, 2015  5:30pm
Costumes Encouraged, Lights Required
http://www.tamba.org/corral-night-ride/
Meet at the Corral parking are at 5:30 pm. We'll take donations for TAMBA and get you set up from there, expect to start riding around 6pm and party until who knows when! All Ages! We also need volunteers to help out – please email: info@mountainbiketahoe.org
The Corral Night Ride is a fabled gathering of hearty souls that stage a night ride with Halloween revelry each year.  Riders dressed as ghouls, disco freaks, and other random weirdness are all ready to ride mountain bikes in the dark, how cool is that?  There is much myth around the history of the event, but it all started pre-TAMBA as a silly celebration for Amy Fish's birthday – a few fun years and some bumpy years as TAMBA reorganized and now the event is something not to be missed.
Live music in Tahoe Paradise Park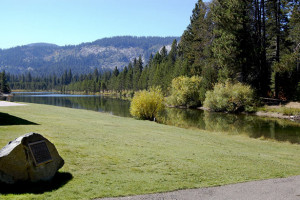 Great setting on the edge of Lake Baron in Tahoe Paradise Park South Lake Tahoe  Tahoe Paradise Park
Food, Beer Garden, room for the kids to roam and play.
40 Watt Hype  today 9/13/15 starting at 4:00pm
Here is a video of them from last summer
! ‪#‎livemusic‬‪#‎musicinthepark‬ ‪#‎tahoeparadise‬ ‪#‎lakebaron‬ ‪#‎meyers‬ ‪#‎latinsoul‬ ‪#‎reggae‬
Tahoe Paradise Park