When you are planning your next trip to Tahoe, make sure you pack your bike and helmet because the City of South Lake Tahoe recently opened up a new bike park which is drawing a lot attention. The Bijou Bike Park is set on a 5 acre plot next to the Bijou Skate park, and consists of six different sections to make sure that any rider of all skill levels can enjoy their ride. If you get the chance you should stop by and check it out. You can also check out their webiste to further read about the new bike park
With each passing day, ski season is getting closer and closer. Not only is this the most beautiful time of year, it's the time where Tahoe is at its best. If you haven't already, you need to book your ski-cation as soon as possible to be able to make the most of all that South Lake Tahoe has to offer. We have a wide variety of ski resorts to choose from to get your skiing fix in. We have Heavenly, Sierra at Tahoe, Kirkwood, Homewood, Alpine/Squaw, Diamond Peak, Boreal, Mt. Rose, Sugar Bowl, and Northstar. Between all of these world famous resorts you should be able to completely fill you skiing needs, all offering a vast array of terrain to choose from. And don't forget to book your stay through Lake Tahoe Getaways to complete your ultimate Winter Vacation.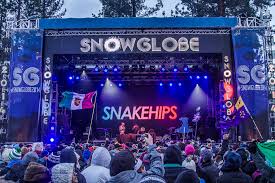 SnowGlobe is Tahoe's biggest concert venue of the year. If you haven't already scheduled your trip to the lovely South Lake Tahoe, then you need to start planning now. Come see how beautiful Tahoe is during the most amazing time of the year. And don't forget to schedule your accommodations for the trip, Lake Tahoe Getaways has the best cabins to further enhance your stay.
Join a group of adventurous mountain bike riders on the Corral Trail Night Ride  Saturday October 17, 2015  5:30pm
Costumes Encouraged, Lights Required
http://www.tamba.org/corral-night-ride/
Meet at the Corral parking are at 5:30 pm. We'll take donations for TAMBA and get you set up from there, expect to start riding around 6pm and party until who knows when! All Ages! We also need volunteers to help out – please email: info@mountainbiketahoe.org
The Corral Night Ride is a fabled gathering of hearty souls that stage a night ride with Halloween revelry each year.  Riders dressed as ghouls, disco freaks, and other random weirdness are all ready to ride mountain bikes in the dark, how cool is that?  There is much myth around the history of the event, but it all started pre-TAMBA as a silly celebration for Amy Fish's birthday – a few fun years and some bumpy years as TAMBA reorganized and now the event is something not to be missed.
Live music in Tahoe Paradise Park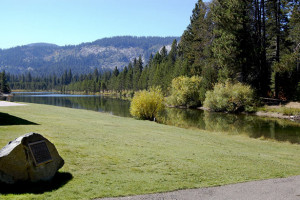 Great setting on the edge of Lake Baron in Tahoe Paradise Park South Lake Tahoe  Tahoe Paradise Park
Food, Beer Garden, room for the kids to roam and play.
40 Watt Hype  today 9/13/15 starting at 4:00pm
Here is a video of them from last summer
! ‪#‎livemusic‬‪#‎musicinthepark‬ ‪#‎tahoeparadise‬ ‪#‎lakebaron‬ ‪#‎meyers‬ ‪#‎latinsoul‬ ‪#‎reggae‬
Tahoe Paradise Park